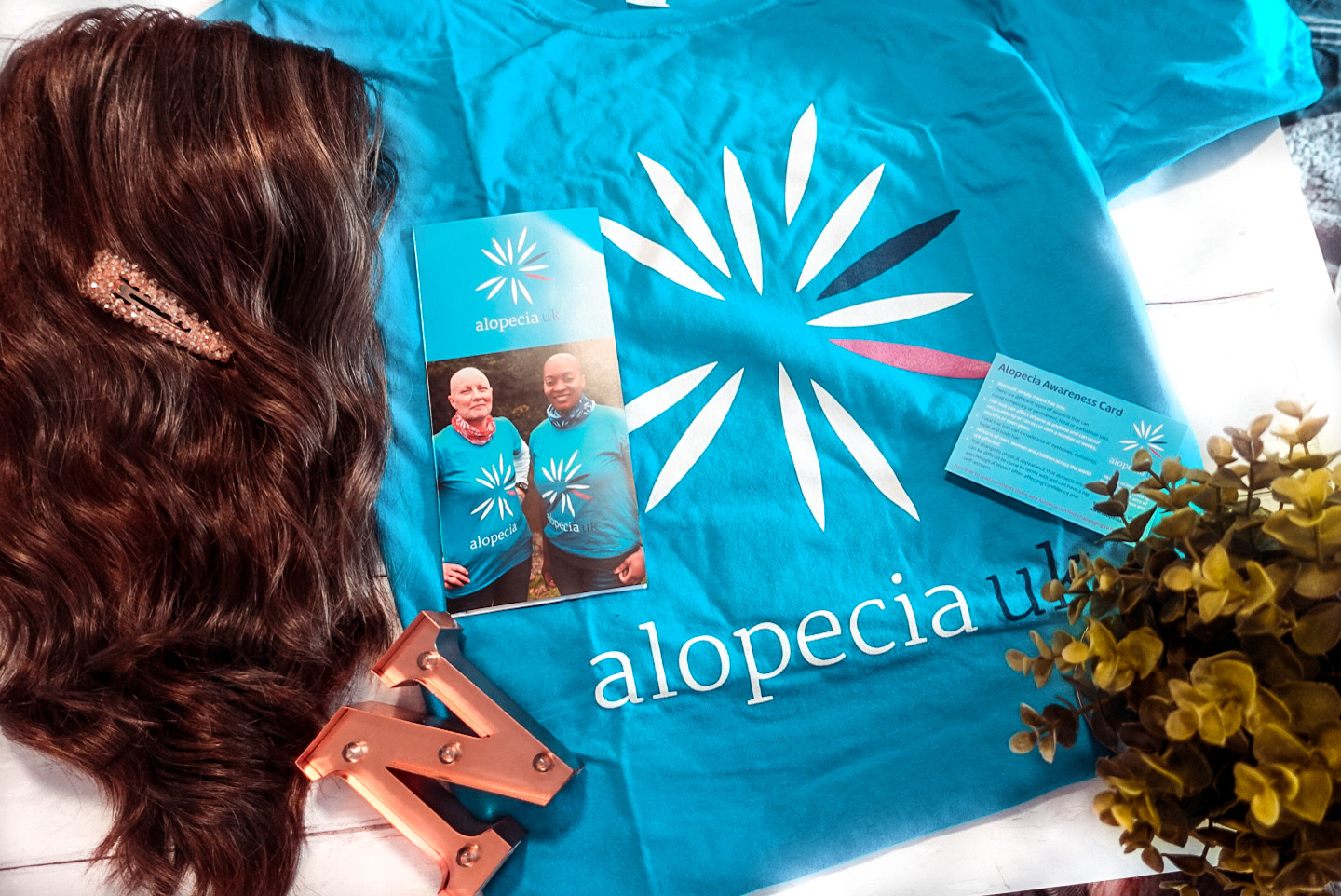 ---
September is Alopecia Awareness Month and for those who follow me that do not know what alopecia is, alopecia means the loss of hair. There are different types of alopecia that can cause temporary or permanent, total or partial hair loss, including that of the body and not just the head. I suffer from androgenic alopecia myself which is the gradual thinning of the part line followed by an increasing loss of hair from the top of the head. I've compiled a list with links to resources and stores if you're interested, you can click here to find it.
My own hair loss started in my late teens after corneal transplant surgery and I have struggled with this for years since. However, it wasn't until last year when I was looking at some photos taken at a wedding with my husband when I came to realise how much hair I had lost.
The following months were a dark place for me and I ended up feeling lost and alone. It wasn't until I became aware of the hair loss community through browsing Reddit that led me to YouTube, which then finally led me to Instagram that I began to see that I was not alone. And you shouldn't feel alone either!
Since discovering this wonderful community and embracing the fantastic support from those within, I have felt empowered to stand tall and not worry so much about my hair loss. We are not defined by our hair, but by what is on the inside. We are more than our hair.
I still have my bad days, like anyone, but without knowing about this community I would still be in that dark place. That is why I want to do everything I can to spread awareness, to show kindness, to share positivity and spread support to all in the community and beyond.
I would encourage anyone that feels like that are in that dark place to reach out, whether it's to me, to a friend, to a family member or anyone else in this community – please reach out as you are not alone! If you feel that now is not the right time to do that, then that is fine too! Everyone's experience and story with hair loss is different and personal to them.
Alopecia UK is a small charity that is working hard to improve the lines of those affected by alopecia. As most of us know, hair loss is not just physical but the emotional impact can run much deeper. The charity has aims around support, awareness and research.
As part of the charity's 15th birthday, I will be doing 15 different challenges throughout the month, documented on here and on Instagram, to raise money for the charity.
Alopecia UK relies on the support of fundraisers and donors to continue the fantastic work it does so if you are able to help support this then please click the link Below to donate, If you're unable to donate then that is fine! All I would ask is for you to please continue to spread awareness of alopecia so we can continue to embrace people into our community.
---
Click here to Donate to my Alopecia UK Fundraiser.
---