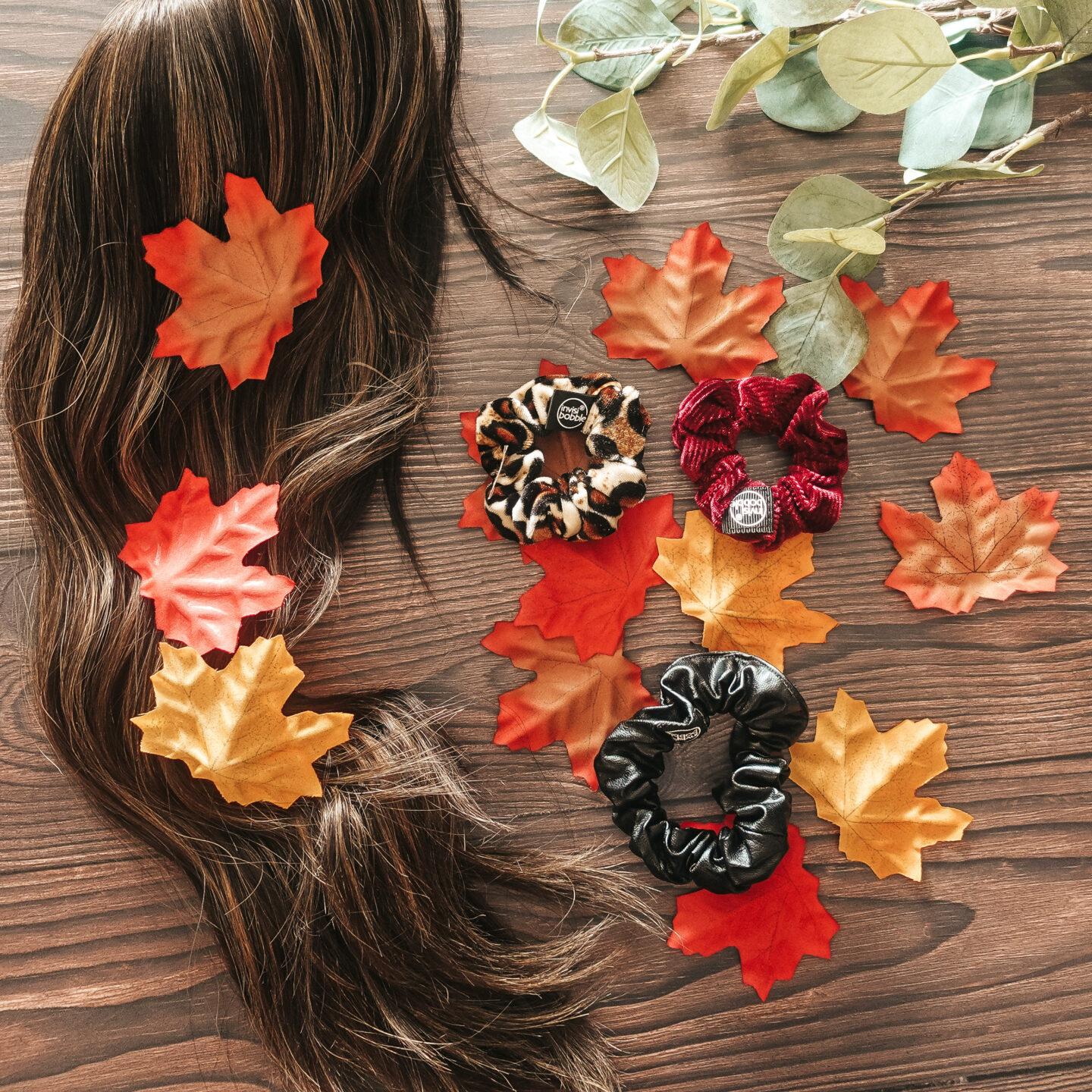 ---
Comfy scrunchies, how do I love thee, let me count the ways..

I'm quite the scrunchie collector to be honest, though it's mostly due to the fact that I lose them quite regularly – where do they go? Not a clue, they disappear into the black hole where left socks, bobby pins and assorted items like keys and that box of Band-Aids you swore you had in the house but can never find when you actually need it go (I'm rocking a wicked paper cut right now).

Out of all the scrunchies I own my favourite would have to be the Invisibobble ones (it's those phone cord ones, but wrapped in soft scrunchie material which I love). I actually don't like their phone cord solo style hair bands, they kinda hurt in my hair and tug and pull at my sensitive noggin, but their scrunchie style ones? Love 'em!
I keep calling them scrunchies but the brand actually calls them sprunchies; I'm not entirely sure why but they could call them whatever they want to, I love these. I own several in three colours, one of them being a faux leather material and the other two a soft velvety type fabric – all three are comfortable to wear in both my bio hair as well as my hair toppers.
With my thinning, fine hair it's hard to find a scrunchie that won't rip, tear and pull out the hair I have left on my head, so I'm glad I decided to give these a shot after reading so many raving reviews. Even with my hair topper I can pull my hair up into a high pony tail with one of these without causing any pain or tugging from the clips on my bio hair, which I love of course.
If you have thinning hair or need a gentle scrunchie for your sensitive noggin or alternative hair, give one of these a try – I don't think you'll regret it.
---
Shop The Post