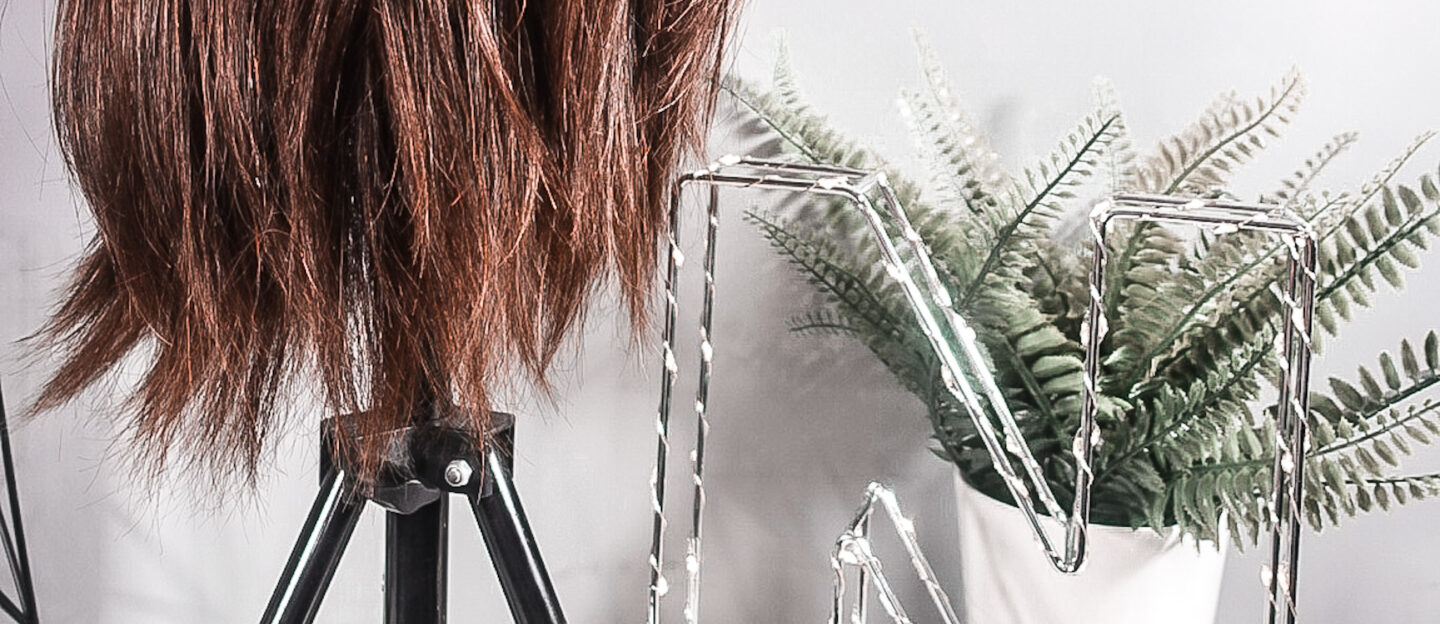 ---
If it's too good to be true….
---
You start your hunt for the alternative hair of your dreams. You look online and get grabbed by a Facebook ad with a before and after image of someone with and without the wig or topper being advertised. You go to their website and see that their prices are just amazing, especially for the quality you would expect; you can see it in the picture they're pushing forward. So you order it and wait excitedly for your package to arrive.
The box finally comes to your doorstep. You rip that sucker apart imagining all the luscious, gorgeous hair you're about to slap onto your noggin and have all the 'inspo' pics saved on your phone along with the advertisers photo. Unfortunately, the hair you pull out of the box is -nothing- like the image advertised, not in colour, not in quality – you've been duped.
Sadly, this is a pretty common occurrence, and it happens to a lot of us out there especially when we first start our search for a wig or topper. A lot of the photos used in these ads or websites are stolen from Instagram, doctored celebrity photos, or just stolen off of more reputable wig & hair topper websites.
It's pretty disheartening really since a lot of these sites prey on people going through hair loss, using photos they've stolen or photoshopped to try and lure you in to purchasing their products. It's reminiscent of those 'cure-all' hair products that promise to grow all your hair back (that's for another blog post entirely, I've got a lot to say on those).
For example, this brand, E-Litchi hair, was found by someone within the hairloss community on Instagram to have stolen images from various people within the community. Word spread like wildfire through stories and I was tagged in one of the posts. The company had stolen one of my own images as well.
---
---
It's an older photo of mine that was stolen, where I'm showcasing my Uniwigs Claire human hair topper. We quickly realised E-Litchi hair didn't steal the images directly from our Instagram, but had stolen the images from another website and brand. Thankfully after we all tagged, shamed, and kicked up enough stink…
…I even left a scathing Trustpilot review.
They took the images down.
We don't know for sure how long the stolen images were being used, but they had likely done their damage. People who had gone to their site, read the 5 star reviews, spotted those before and after pictures and ordered their products were likely disappointed upon arrival that they looked nothing like what was pictured (because they literally weren't the same product).
---
So how do you avoid ordering from one of these kinds of sites?
---
• If it's too good to be true, it just might not be. I mean if an ad is promising a Remy human hair virgin unprocessed wig or topper for only $30 there's a high chance it's going to be fake.
• Don't trust everything you hear on YouTube. Yes I know – that's cheeky considering I post about hair on YouTube myself. What I mean by this is not everyone on YouTube checks that deeply into the brands they accept collaborations from. For example, that brand that stole my photo mentioned up above? They've got great reviews on YouTube. Let's assume you were a reviewer and this brand contacted you for a collab, you'd go to their website and when all you see is photos of customers looking thrilled and nothing but 5 star reviews? You'd likely agree to review for them too – falling into the same old trap mentioned above.
• Join a group – there are groups on Facebook dedicated to wig wearers and alternative hair wear, you can join up and ask around about the brand you have concerns about, there might be someone in there that has dealt with the brand or has heard something about them. If not, they can at least recommend more reputable brands where you know you're getting what's in the advertised photo. If Facebook isn't your jam there's Reddit communities available you could also join, and Instagram has a large hairloss and alternative hair community too.
• There's a 99.9% chance Kylie Jenner is not wearing their hair. Doctored photos of Kylie in these ads seems pretty popular. If you recognise the person in the photo from some movie or TV show, it's probably just a stolen and photoshopped image. I assure you Kylie isn't buying her hair from HotEXXXtensions4uBoo.fakesite.com
• It's prudent to check out the number of posts and followers on IG/Facebook. That can sometimes be a red flag for me – ( Submitted by Laura from Elles Hair Corner you can also find her on Instagram: @elleshaircorner )
• Just be careful. ?
The brand mentioned above is just one of hundreds out there, it can definitely feel like you're navigating a minefield of balayaged locks and layered tresses, and the thought of ending up with a dollhouse rug for a wig can be terrifying. But if you're careful and look more closely at these sites & ads, you'll start to notice the tell-tale signs of fakery and you'll know how to avoid them.
---
If you've got any additional tips feel free to comment them down below and I can add them to the list here and credit your name. I'm hopeful this blog post will help someone out there who is on the hunt for their first hair piece, whether it be a topper, a wig or hair extensions. Also if you've got some horror stories of your own share them down below too.
PS: The brand who stole my image as well as others mentioned above reached out via e-mail asking if I'd be an influencer for their hair a day after I had blasted them on IG stories for the stolen photos. Screenshot of the email is above along with my stolen picture.
I politely declined.
( Update: Brand mentioned above has taken down all stolen photos and has apologised. )
---
Follow Me On:
INSTAGRAM: https://instagram.com/neveen.wood/​
YOUTUBE: https://youtube.com/neveenwood
TWITTER: https://twitter.com/NeveenWood​
FACEBOOK: https://bit.ly/3bgDkb5​
CLUBHOUSE: @NeveenWood
Contact Me: [E-MAIL]: [email protected]