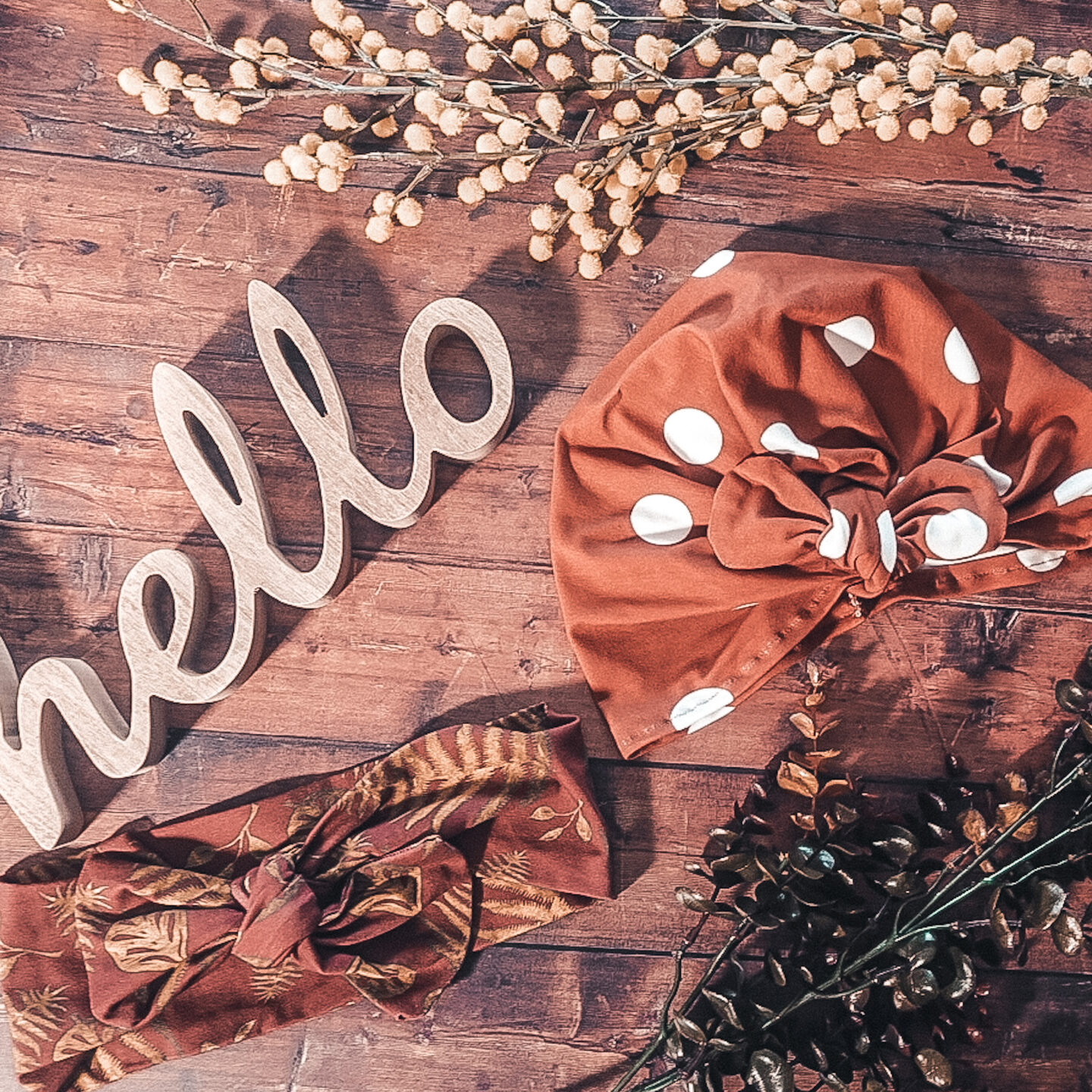 ---
So if you happen to follow me on Instagram then you should already know about my ever growing obsession with hair accessories and hats ever since discovering alternative hair.
(Who knew having more hair would suddenly inspire the desire for all things hair clips, scrunchies and noggin-centered adornments?)
I never really bothered with them in the past since my thinning hair made for a terrible pony-tail (more like a sad old chihuahua tail). So now with the inclusion of hair toppers and wigs in my life I feel as if the doors have just been flung open to this whole new world of 'things I can stick on my head because they're cute'.
One of the brands I discovered on Instagram was Eadiechops, not only is she lovely but her turbans and wraps are just so cute and come in an array of gorgeous patterns that I'm slowly adding to my ever growing collection.
My latest haul was two of her new Autumnal patterns, one as a turban and I opted for a self-tie wrap for the other (I purchased them myself).
---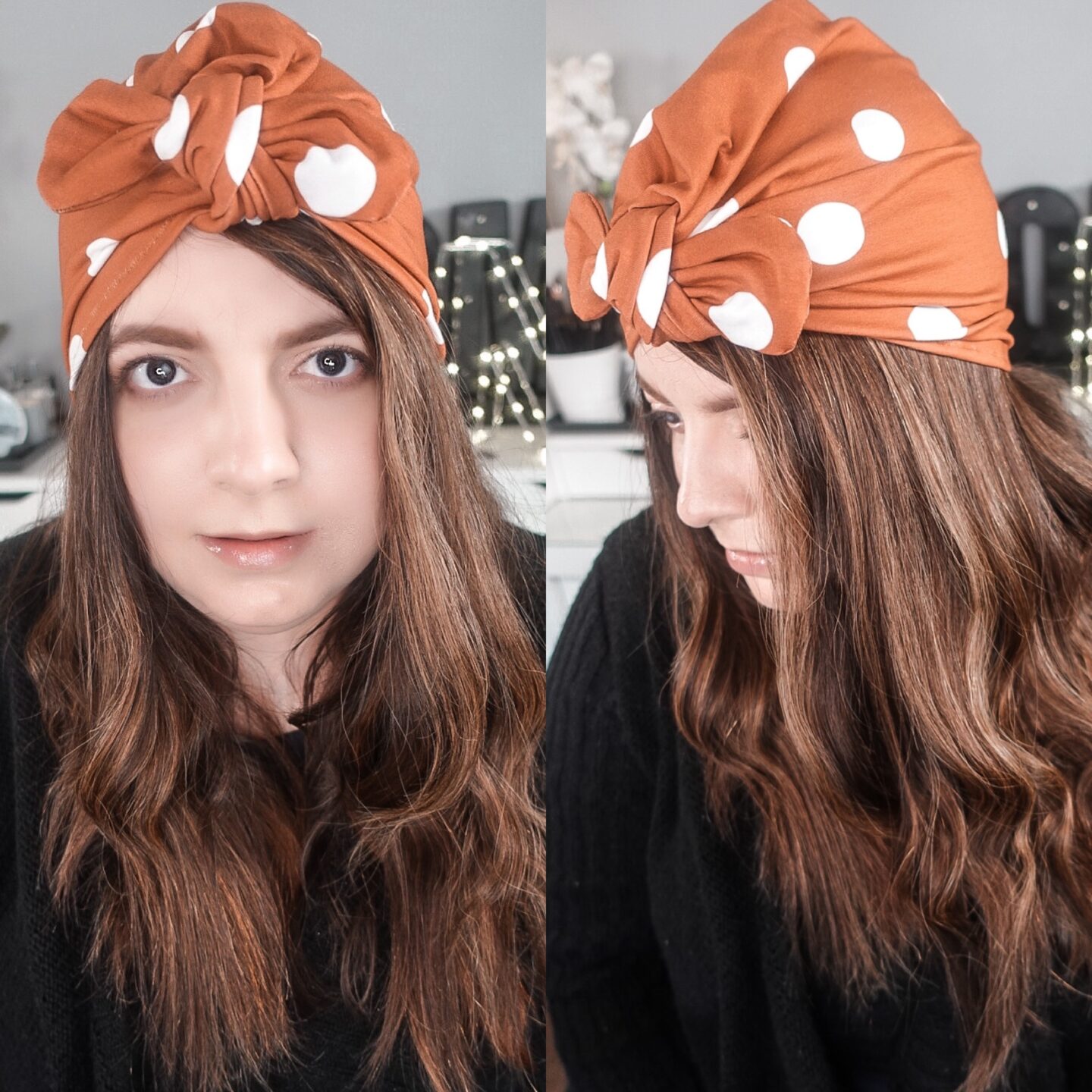 ---
Pictured Above: LADIES TERRACOTTA SPOT ORGANIC TURBAN
---
All her pieces are made by hand using organic cotton jersey and they're so comfortable to wear. In the picture above I'm wearing it over my Lusta Hair topper in Trust Fund Baby but I also love wearing it with my bio hair on its own. They come in handy to keep my head warm as the weather gets colder and I like to throw one on in a hurry if I need to answer the door and I just don't have time to clip on a topper or put on a wig. Or if I just CBA to put on hair that day and I want to run out the door to go grab some groceries or pick up a cheeky Nando's. These are incredibly soft and way more adorable than my boring old black baseball cap.
I'd also recommend following her on Instagram since you'll get to see all the new patterns she comes out with in advance as well as all the lovely photos of ladies wearing their turbans and wraps from her shop.
All in all – I'm obsessed and I'm planning to make a post in the future of all my Autumnal / Winter hair accessories and hats I've collected and love, but you can bet these two new additions will be included there.
---
---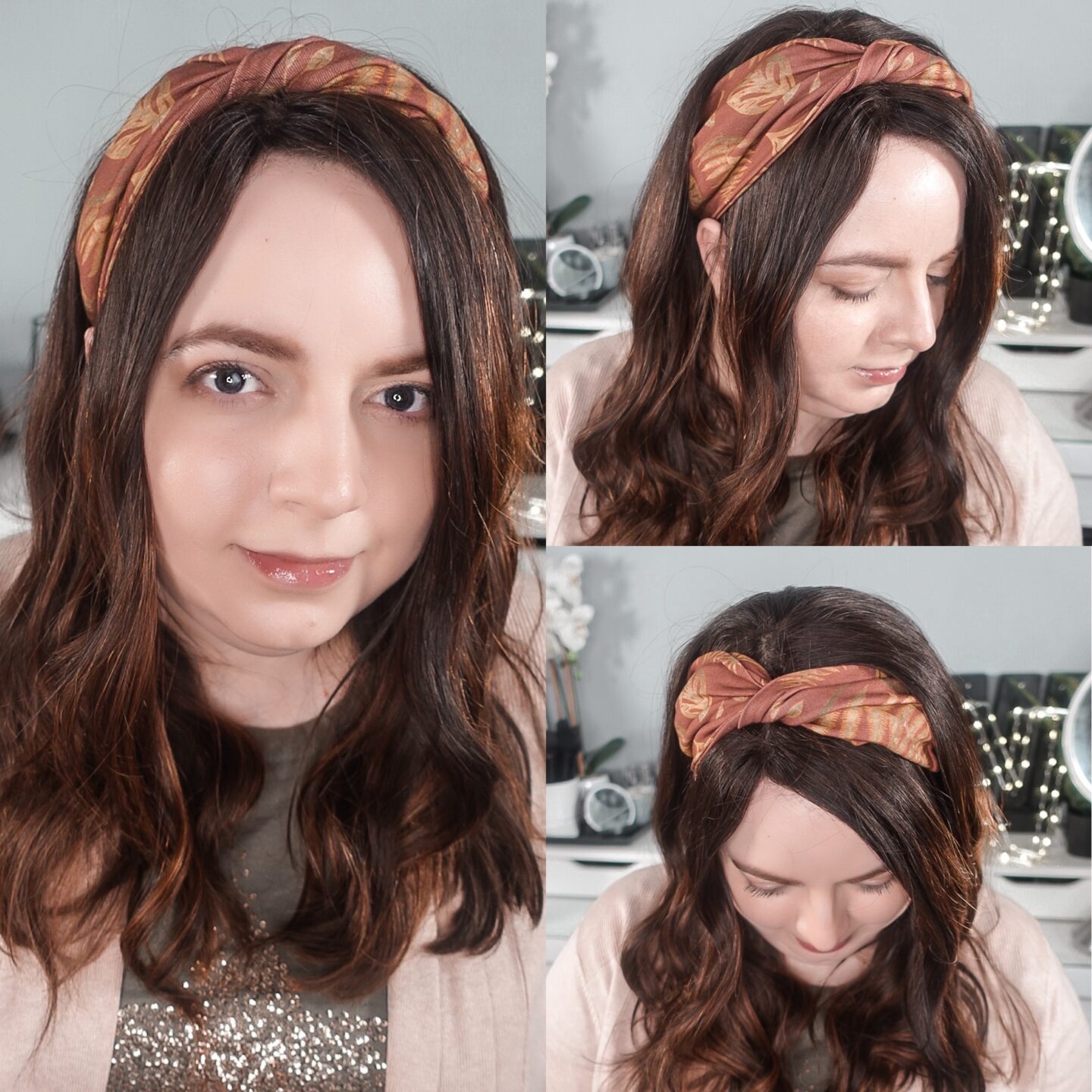 ---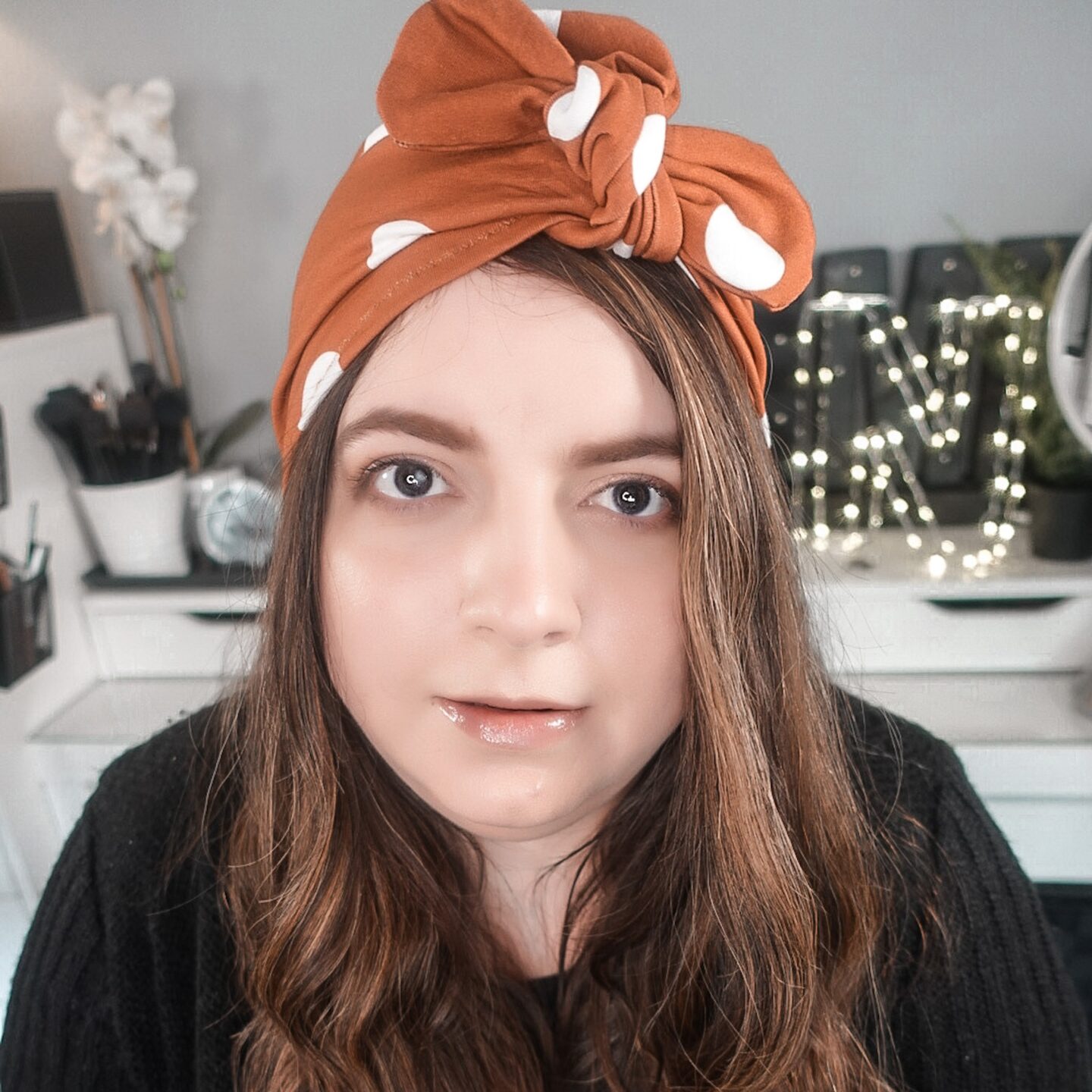 ---
Shop The Post