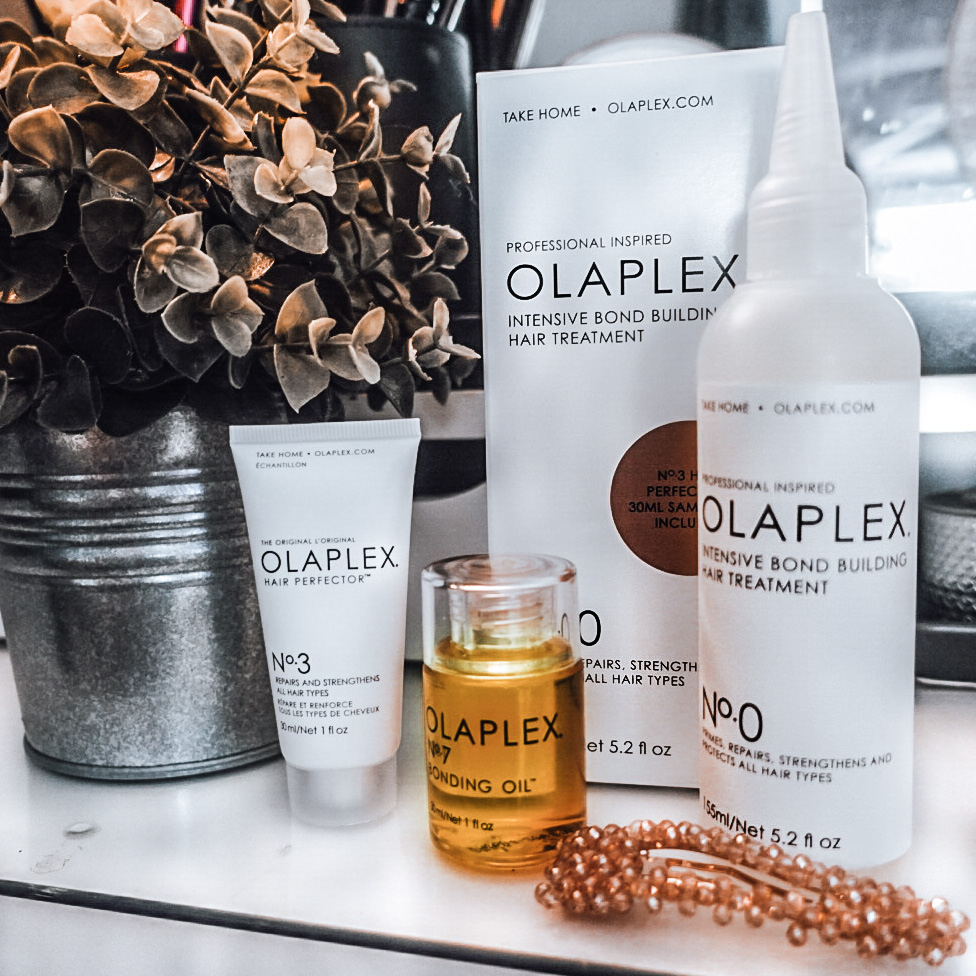 ---
I've been using these three Olaplex products on my hair pieces for a little while now, No. 3 treatment being the oldest and No. 00 being the newest I've tried. I remember purchasing No. 3 a long time ago for my bio hair after hearing about how amazing it was, but I was left feeling 'meh' about it after trying it. I hadn't dyed nor bleached my hair in yeeeaaars and I was expecting it to work similarly to a deep moisture treatment mask, which it isn't.
It wasn't until I decided to try it on my hair toppers, which are heavily processed pieces, that I saw it work its wonders that I had heard so much about. I'm not a hair dresser and honestly I don't understand the full science behind the bond building action these products are meant to produce, but the best way my newbie bird brain could describe what this product did for my hair is this:
'You know that dry crackly straw-like feeling you get from mid to ends of your hair? The kind that no matter what conditioner or deep moisture mask you stick on it seems to do nothing and piling on silicone laden oils only makes it soft temporarily until you wash that sucker again? Well, this stuff turned the straw into normal feeling hair again.'
No, I didn't see some miraculous change, no, it didn't make my hair suddenly the picture of perfection, I swear some of the reviews on this stuff on YouTube would make you think Olaplex No. 3 will bring you breakfast in bed and do your laundry – which, not going to lie, I did end up falling for that hype and that's how I ended up with the product to begin with.
What it did was make my not so nice hair feel like ok hair again, it laid down the groundwork for my deep conditioning masks to do their magic.
The No. 7 oil, though? I love that lil tiny bottle of golden yum, I use the tiniest amount and spread it from mid lengths to the ends of my human hair toppers to tame frizz and add a bit of shine and I'll likely repurchase this one when I finish it – if I ever finish it – it's a tiny bottle but I use so little each time it will likely last me a year. (Fingers crossed because these aren't cheap.)
The newest of the bunch is the No. 0 which is meant to accompany the No.3 treatment and help enhance the effects, first impression? I didn't really notice much of a difference, but only time will tell as I keep trying it out on my hair pieces, I'll likely do another post in the future once I've finished the bottle with an update on what I think!
None of these products have made me breakfast yet though.
---
Shop This Post